So this year will be the first time in 3 years that I won't be running the Disneyland Half Marathon and I'm having major FOMO. It's one of my favorite races in the runDisney series!
Why is it so amazing you ask? Well let's count 'em!
1. The Theme (Or Lack Thereof)
I love the generically "Disney" themed races because it really opens up everyone to get creative with theming and change it from year to year. runDisney, the parks, and the runners get creative with EVERYTHING! The characters are the course are easily changed, the "flavor" for the race can fluctuate and the runners can do classic Disney, parks or any other combination of characters for costumes. It just makes it feel fresh everytime and I know that I'm not just going to see a couple dozen jedis, but I could!
I ran a 10k today. #karenchurro pic.twitter.com/DLEJ08Ak4k

— karen chu (@momopeche) September 5, 2015
2. Running Down Main St
So in nearly every race you get to run down Main St on either the west or east coast but there is something special about having Main St just for runners. While it's definitely an experience to have a bunch of people cheering while you are running towards the castle in the Magic Kingdom at Walt Disney World, there is something almost peaceful and reflective while running towards the castle when it's just us runners.
3. Running Around Paradise Pier
Don't get me wrong, running in Carsland is awesome, but there is something truly magical about running around Paradise Pier. The World of Color fountains are normally on, there are cast members out cheering and it's another area where you just have that feeling of Disney and that's why we run Disney right? There is just something beautiful and magical about this section.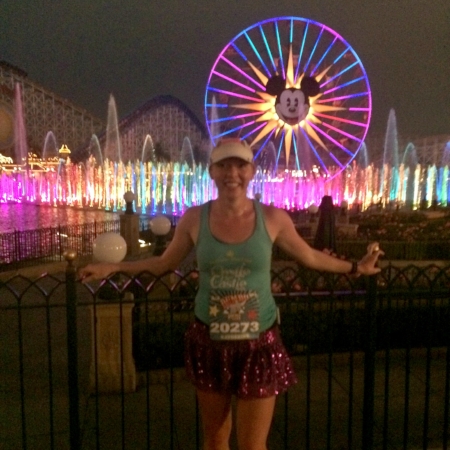 4. The Cars!
Historically, the runDisney team gets a few (dozen?) car clubs to come out at the butt-crack of dawn, to line the streets of Anaheim and cheer on runners. I LOVE IT! Right around mile 6 and 7 you'll see block, after block, after block of cars. From what I've noticed they are normally in date created order. You start with the Model-T's and classics and you end with the modern, sup'd up cars of today. The owners are usually so nice and I love waving and saying good morning to them. It makes me feel like I'm running through a really awesome, friendly neighborhood.
5. The Fact That You Get To Celerabate at the Happiest Place on Earth!
Take those medals and get a classic pic infront of the castle and then enjoy a corndog from the red cart and a Mickey Bar as you play the day away! Want to take a spin on Space, Matterhorn and Big Thunder Mountain? Do it! Want to visit with you favorite princess and tell her about your running journey? Do it! Want to enjoy an evening eating and enjoying some drinks? Do it! The world is your oyster post race and you bet there are infinite ways to celebrate!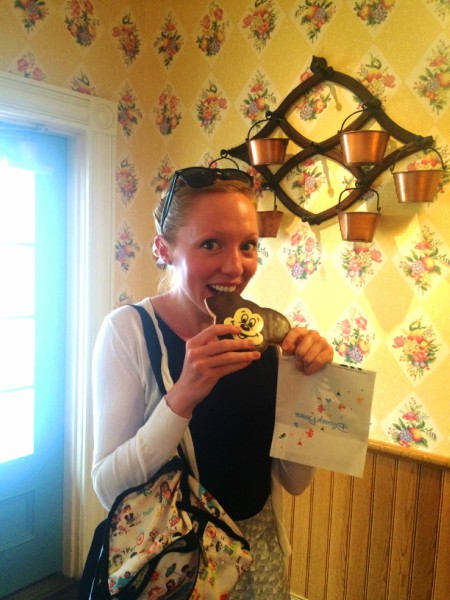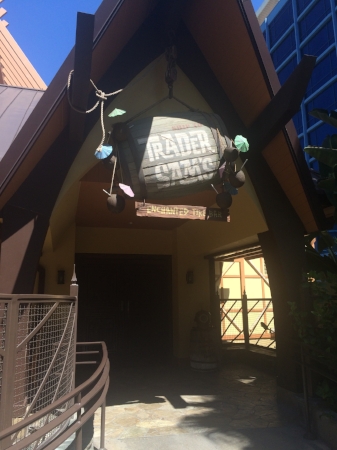 Now that you've got me feeling all the feels about the Disneyland Half Marathon, I want to know…
WHAT ARE YOU MOST LOOKING FORWARD TO? HOW ARE YOU PLANNING TO CELEBRATE? WHAT CHARACTER ARE YOU MOST EXCITED TO SEE? Leave me a COMMENT!